The information provided on this website does not constitute investment advice or investment recommendations!
The creation of the Snegoo® strategy was inspired by the snowball principle. Putting a snowball on a suitable hill is an important first step, but it may not be enough. For investments to deliver value, one needs to actively manage them.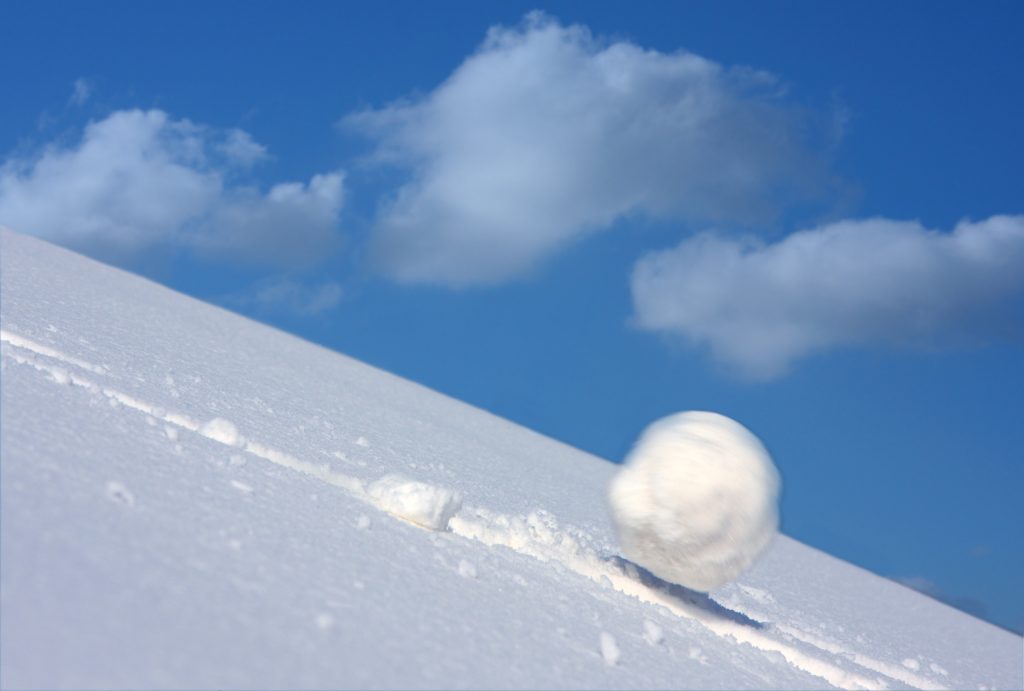 Therefore, we have designed the Snegoo® app for this purpose. The Snegoo® app allows you to manage your investments in a simple and effective way. It is meant for those who do not have previous experience with investing or those who lack knowledge in this area.
The app provides information instrumental for the right investment decisions and thus it significantly shortens the time required for investment management.
How does it work?
When you choose a suitable company and purchase its shares, all you need to do is to record the purchase in the Snegoo® app. If there is a situation that calls for reaction, Snegoo® will notify you accordingly. At the same time, it will recommend the most appropriate action in the given situation.
However, the final decision is still on the user!
Once the purchase or sale of shares is registered in the app, the snowball can continue to roll. You'll see it's easy and time-saving – and that's what you'll like about it the most.