Snegoo® is a record-keeping software that helps you to manage your investments. It does not replace a trading platform! The app was designed with an emphasis on simplicity and clarity and for those who have no prior knowledge or experience with investing.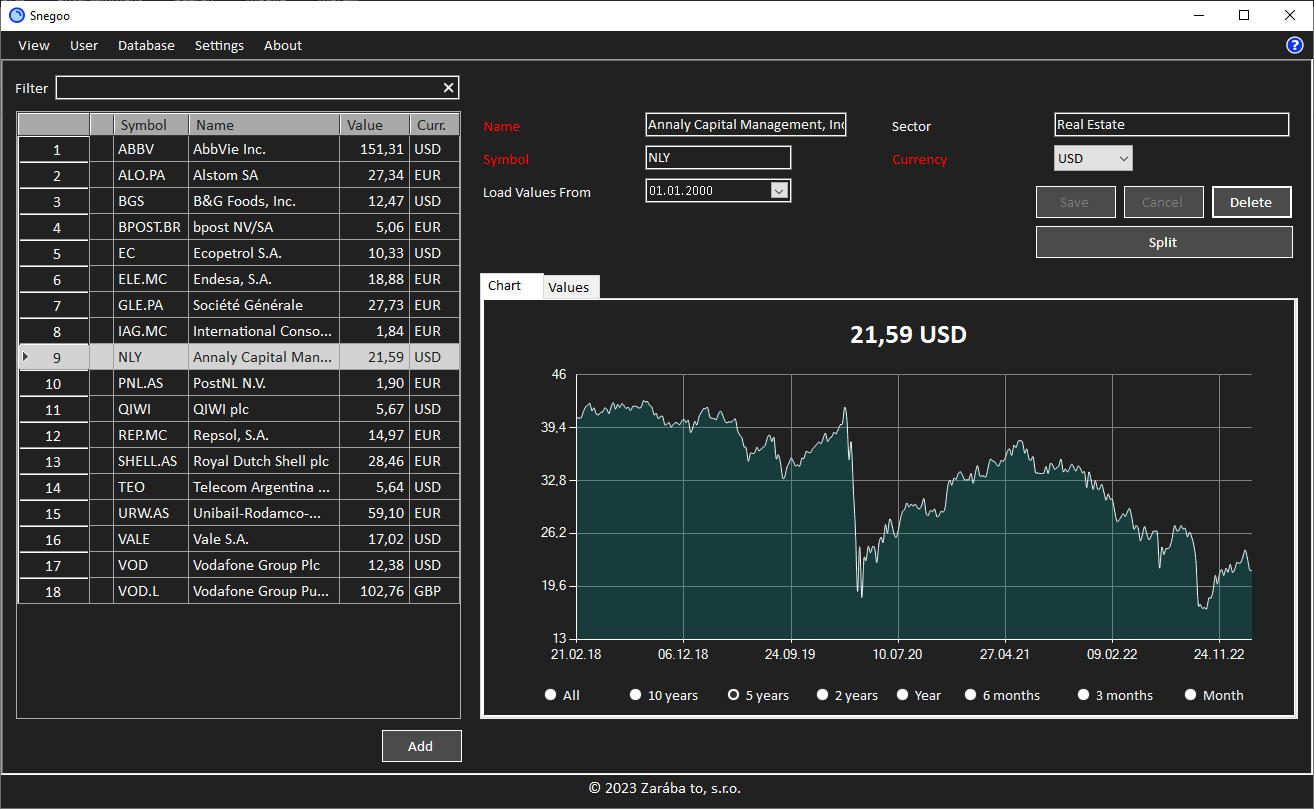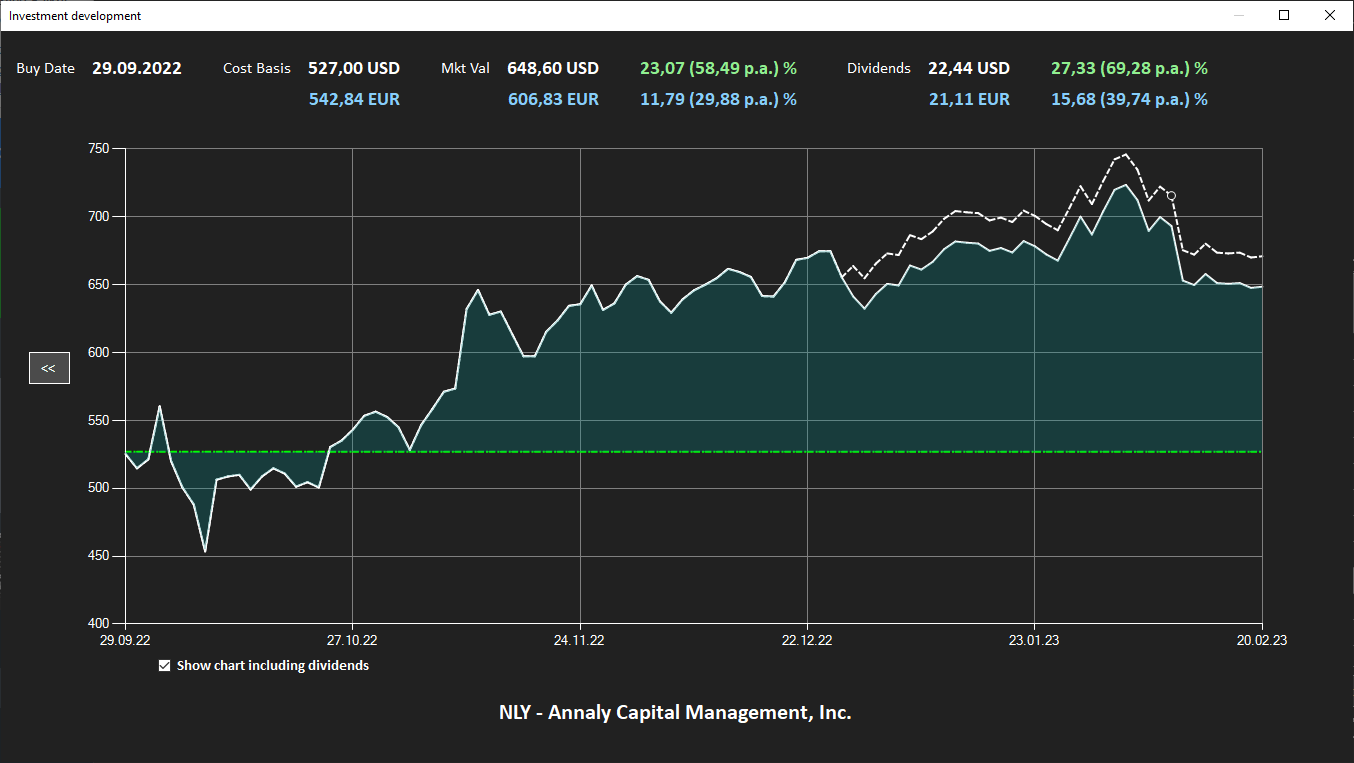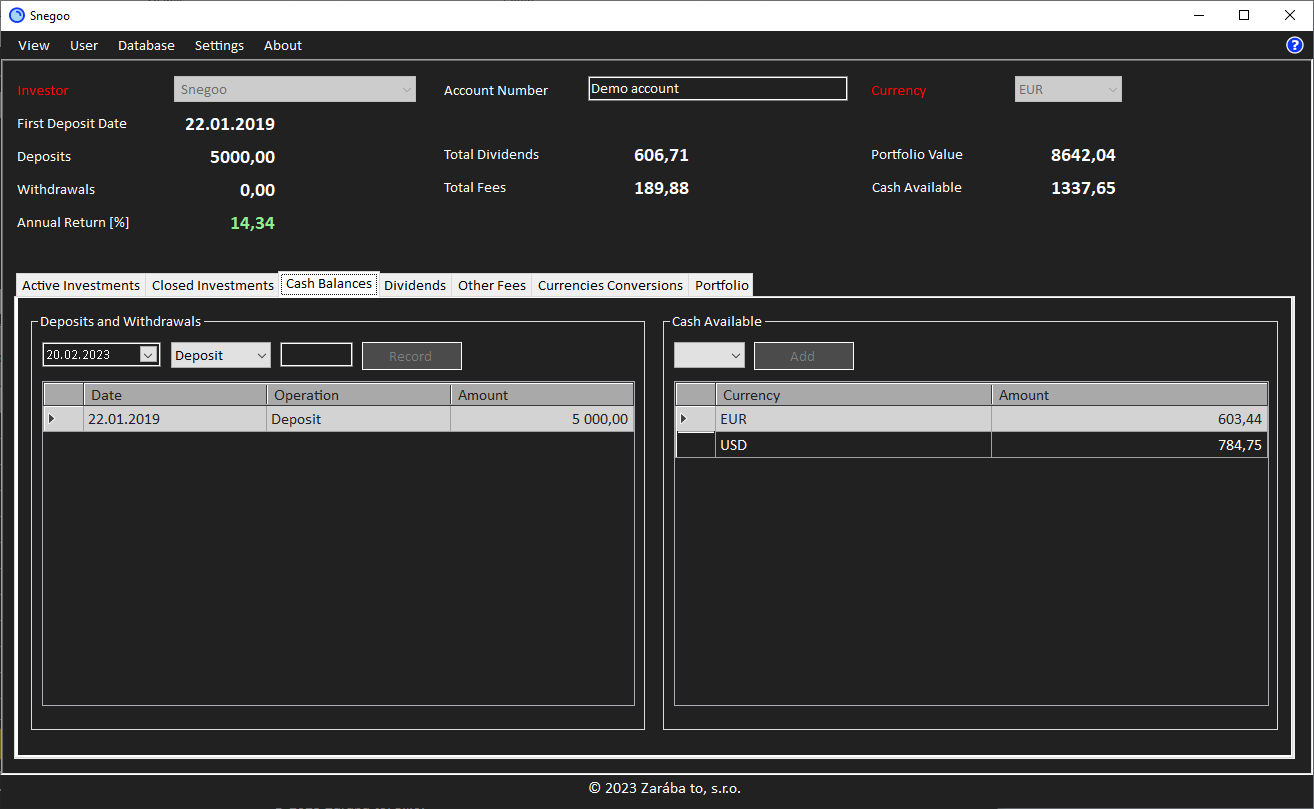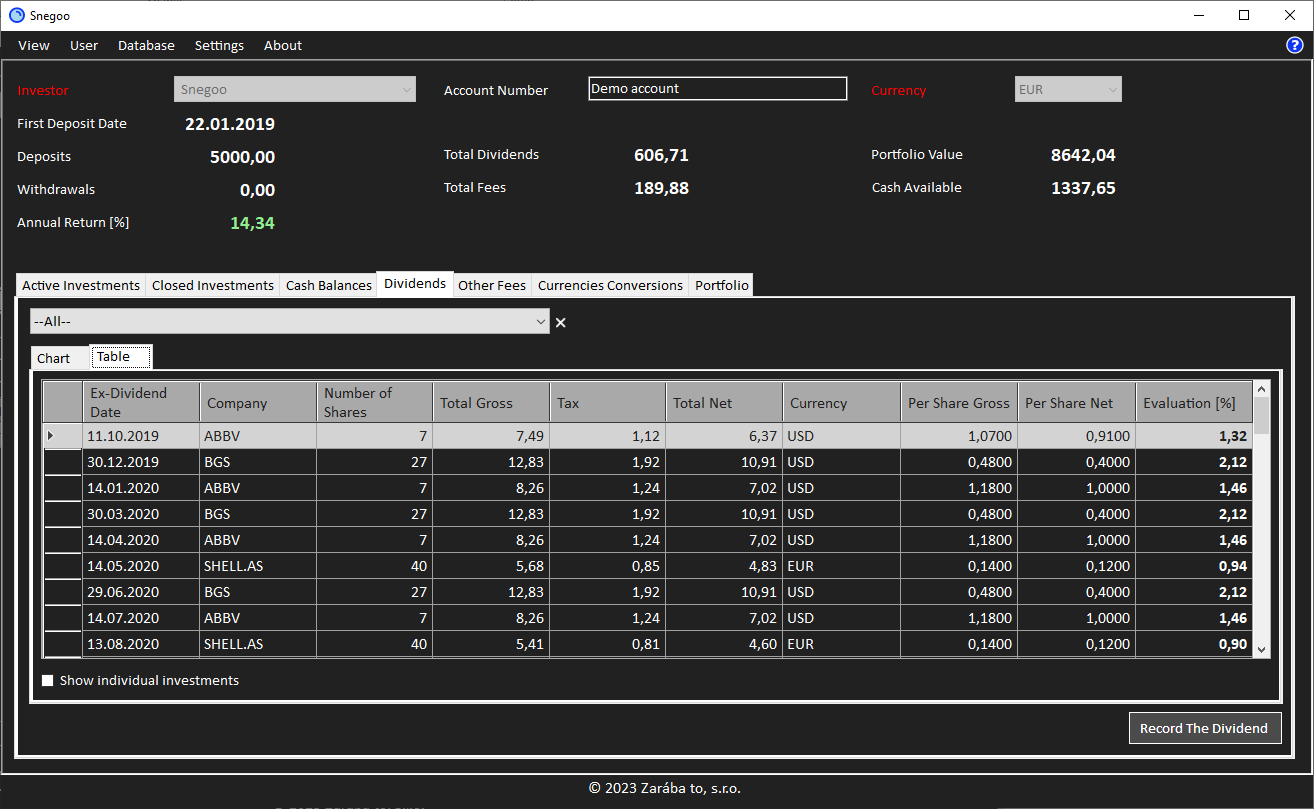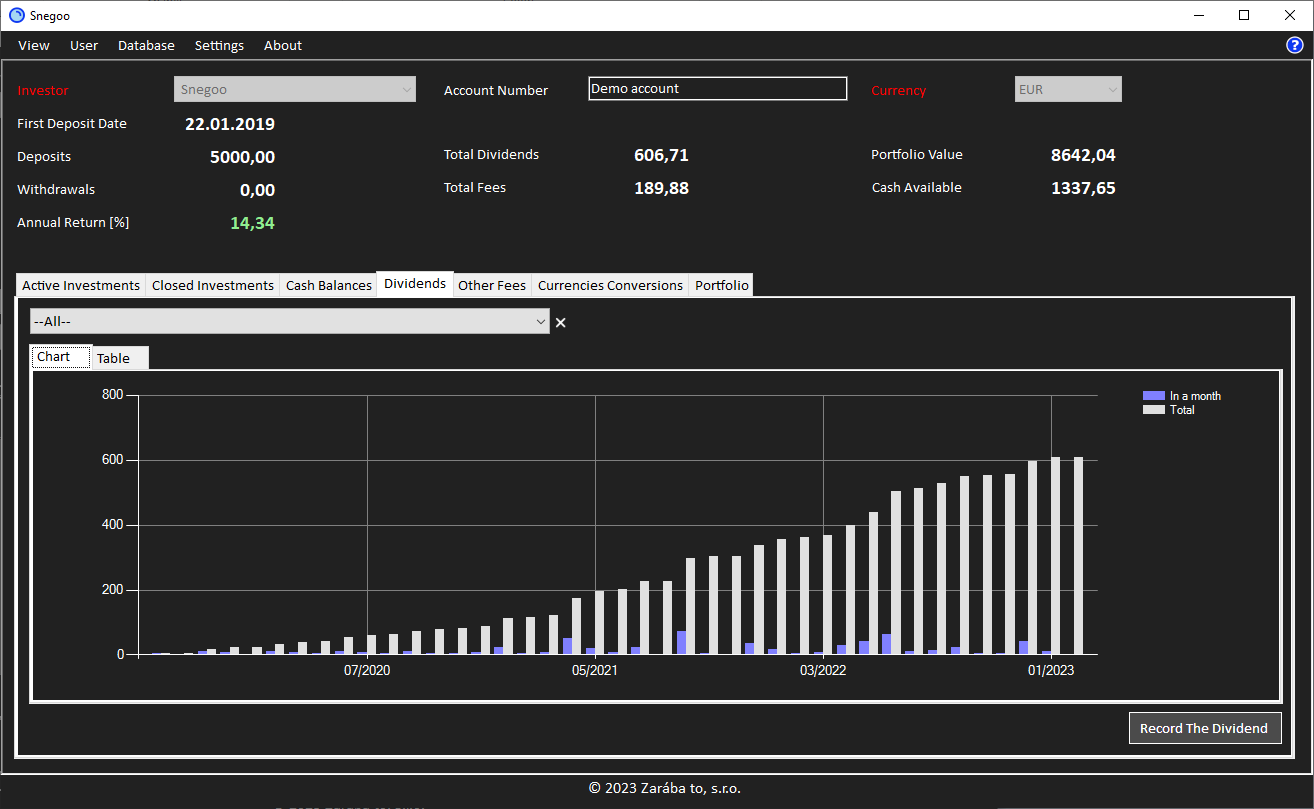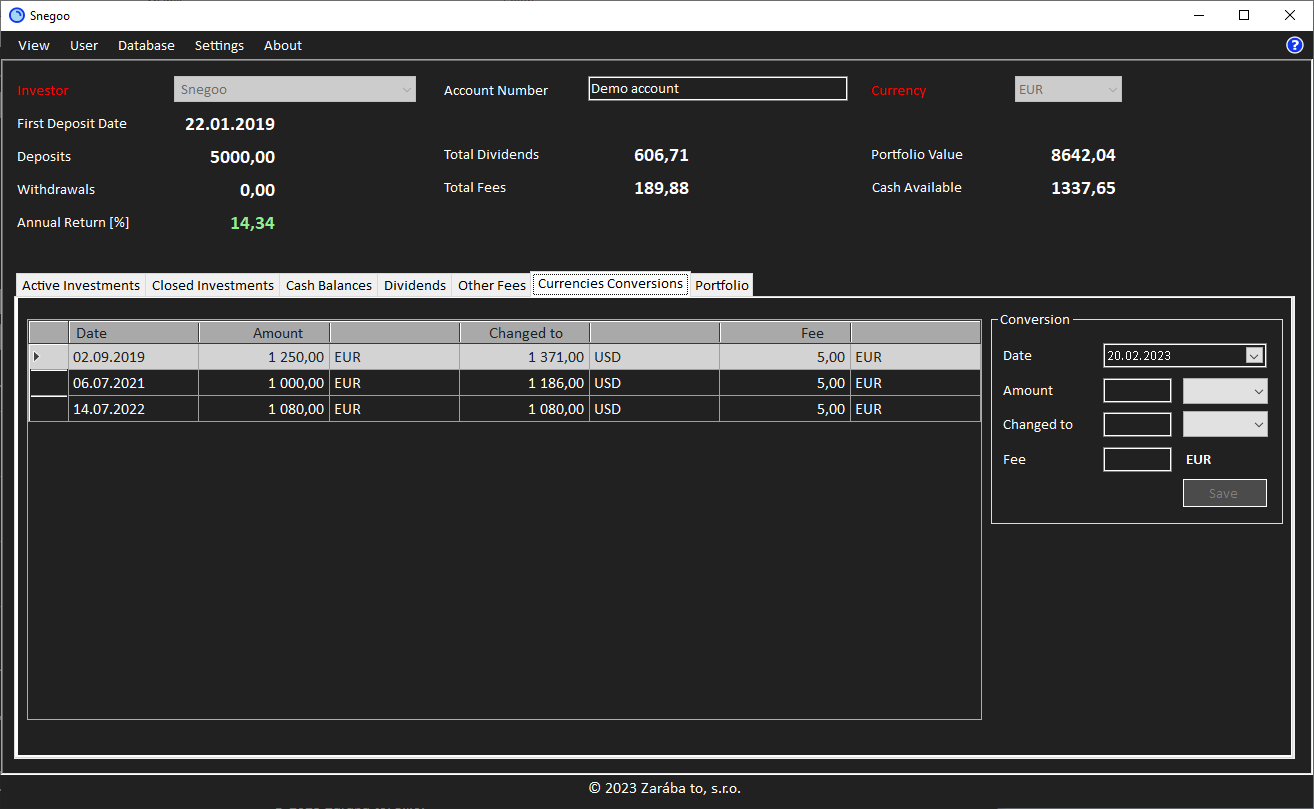 Snegoo® is a .NET application for the Windows operating system. Its system requirements are relatively moderate, and it can be used on virtually all computers with the Windows 7 operating system and above and with the .NET Framework version 4.6.1. or higher.
We recommend that you meet the following minimum system requirements to ensure smooth operation of the app:
Operating system: Microsoft Windows 7
Memory: 4 GB RAM
HDD: 20 MB free space on disk (for App)
An obvious prerequisite for using the app is naturally an Internet connection.
The application uses data provided by Yahoo Finance as a source of information about the historical share prices of the tracked companies. It is therefore necessary to enter the unique company symbol when registering the said company in accordance with the data provided by Yahoo Finance.
The registered data are stored in a local database.
No information about the investment account or about the investment itself is sent anywhere!
The app can be downloaded HERE. The installation package includes a detailed user's manual.

Note: The installation and all components of the app are thoroughly checked by several antivirus programs. Even if Windows Defender flags the installation as suspicious, it can be run safely and without any concern.
Demo account
The app can be installed and tested even without prior registration. A demo account has been created for this purpose.
E-mail: snegoo@zarabato.sk
Password: snegoo
The demo account allows the user to register 3 active investments. The database will be deleted automatically after 7 days.
The demo account offers almost all the functions available in the app, except for the operations directly linked to the registered user (e.g. password change, etc.).